News! Only less depressing & with more emojis
May 13, 2022
Welcome to the inaugural edition of Generous Change Monthly!
Each month, you'll get a little dose of what's happening in and around advancement.
We'll share a quick tip, keep you posted on workshops and webinars you can join and, because you know we can't help it, you'll always get some nerdiness and inspiration.🤓
In Advancement
Everyone is still talking about the Great Resignation. Why?
Because it's still happening!
Turnover has been an issue in advancement for more than a decade. Yet, right now, the competition to recruit and keep high performing fundraisers is steeper than ever.
Why are fundraisers leaving? 🤷‍♀️
There are so many options out there! It seems like every single organization across the country is hiring. Plus, so many shops are willing to be super flexible on salary and schedule in order to recruit. But that's not the heart of it.
According to McKinsey's massive study of employees across America: The #1 reason people leave is they don't feel valuable to their organization. This is equally true in advancement.
As a fundraiser, your value is raising money.
But raising real money takes time.
So, it can take years to feel truly valuable to your organization.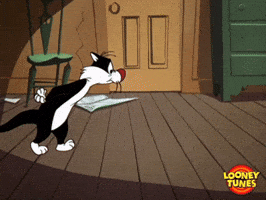 When I hired brand new development officers, I asked them to commit to staying for 5 years - not officially, just in their heads and hearts, because:
Years 1-2 are a blur of learning the ropes. Let's face it, the ropes are not easy in advancement! There's getting a handle on all the ins and outs of the actual organization - the people, the processes, the paperwork, the systems, and the day-to-day culture. On top of that, you throw in learning a CRM, combing through thousands of very unknown prospects, weeding through the person-before-you's portfolio to determine where to start or where to start over, having very new conversations with strangers, understanding academic initiatives so you don't sound like a moron in those very new conversations, onboarding with deans & faculty, and traveling to new cities. Whew! 😰 It's tough to recognize your value when the learning curve is so steep.
Years 3-4 you finally see gifts resulting from some of your very first conversations. You feel more confident in the organization and have many of the little things nailed down. Travel is still mostly fun and you're getting the hang of the rhythm it takes to meet your metrics without panicking too much.
Year 5 is the sweet spot. You're confident in your conversations and start to close bigger, more complex gifts. You know who to go to and how to collaborate, both internally and with campus partners. You've been to most cities multiple times, so you know where to stay, how to get almost anywhere and where to eat (so important). You feel valued because you're bringing your biggest value.
The big questions here for advancement:
🤔 How can we better celebrate all the small steps along the way to closing gifts?
☄️ We show donors impact, but how do we show impact internally?
🫶 How do we create a culture of consistent, specific praise so staff recognize their value and their colleagues' value?
For a deeper dive on this, check out this recording of Nancy's 30-minute webinar, The Great Retention.
Quick Tip On Making Colleagues Feel Valued:
Fun fact! 👉Just one piece of specific, earned praise per quarter makes the person getting it 90% more likely to be there in a year and twice as likely to give similar praise to teammates.
Let's break that down.
You: 🫵 4x per year, say something super special to a teammate about the amazing job they did.
Your teammate: 👩🏽‍🦱 90% more likely to stay at your org for another year and 2x as likely to say something super special to another teammate.
Another teammate: 🧔🏻‍♂️ 90% more likely to stay at your org for another year and 2x as likely to say something…(you get the point…)
You can start a chain reaction of wonderfulness that actually combats The Great Resignation and produces a whole lot of warm & fuzzies.
What's Comin' Up?
August 25-26: UPLIFT! A retreat just for women in development in Phoenix.
It's been a rough 2.5 years, ladies! You deserve:
💭 Inspiration – ideas to reignite your purpose and get you reconnected to your mission, and big questions to help you dig into who you are today, what you really want and what you need to get there.
⏰ Time Just For You! You do so much for everyone else! You deserve time and space to think, to look back and assess, to learn, to grow, to make plans. You deserve space to change your mind about what you thought you wanted or to confirm wholeheartedly you're moving toward what you want, to decide what success really looks like to you– not to anyone else – and to create specific steps to achieve it.
👩🏽‍🤝‍👩🏻A Community of amazing ambitious women at all stages of their careers, to learn from, to share stories from the trenches, to challenge you and to encourage you to grow.
You'll get all of these things and more at UPLIFT!
Here's what you can expect from UPLIFT:
2 Powerful Days Just For You: At the 2-day retreat in Phoenix on August 25 & 26
👉 You'll set clear goals that most powerfully move you toward your ambitions at work and in your personal life.
👉 You'll create a 90-day action plan to actually execute those goals you set for yourself.
👉 Plus, you'll learn routines, new practices and habits to get you more organized and in control of your work and home life.
Or an entire month just for you! This year, we've added a new option to make connections and start powerful conversations before the retreat:
The Mastermind. If you get the willies at the thought of networking, this is for you!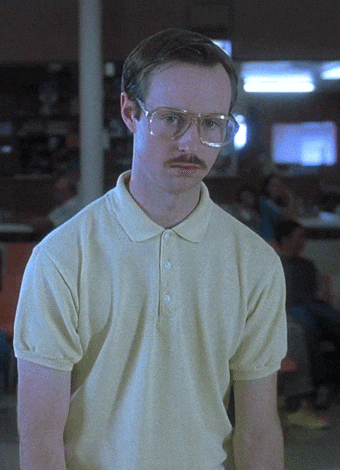 Throughout the month of August, you'll have the chance to connect each week on Zoom before the conference to talk about tough topics like Imposter Syndrome, Change Management, and Managing Energy vs. Managing Time.
You'll also connect the week after the retreat to keep momentum & energy going and avoid those post-conference blues.
The Mastermind is for you if you're serious about building a network of amazing women, you want resources, ideas and inspiration to amplify the in-person experience and you want a little accountability after the retreat to keep you motivated to reach those 90-day goals you'll set.
No matter if you choose The Mastermind or to just join the retreat in Phoenix, you'll also get Permission for Ambition. You'll leave with a clearer understanding of what success looks like to you and massive support to elevate both your aspirations and your voice.
For more on UPLIFT check out this quick info session or go here to register.
What's On Your Mind?
You are the reason we started Generous Change!
We'd love to hear from you.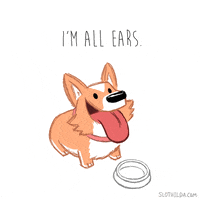 What's on your mind?
What's keeping you up at night?
What do you want to know more about?
What advice do you most need or want to share with colleagues around the country?
We want to hear your voice!
Send us a note at [email protected] or [email protected]